Huge Crowd at CWHL Game on Thursday Night!
---
---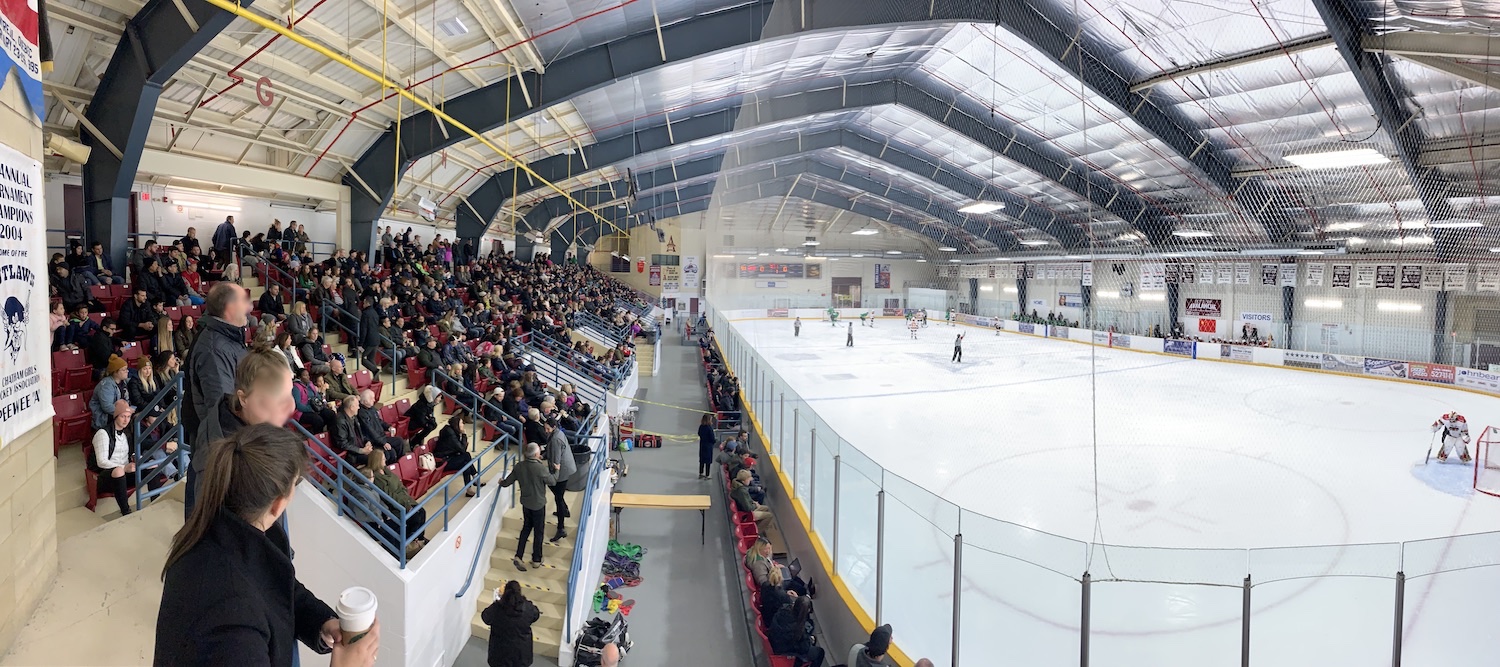 ---
The Ancaster Avalanche Girls Hockey Association played host to a women's pro hockey game on Thursday, October 25th at Morgan Firestone Arena. Markham Thunder and KRS Vanke Rays battled in a heart-pounding CWHL game that delighted approximately 800 fans in an event that doesn't come to our community often. In fact, never before has this high level of women's hockey taken place on the same ice surface that our young girls hockey players hone their skills on day after day. It was thrilling hockey action that included several of the same players that represent Canada at the Olympics, such as Laura Fortino and Jocelyne Larocque.
We are proud to have hosted many distinguished hockey greats, such as Walter Gretzky and several members of the staff for our Canadian Olympic Team. Some of these members include Caroline Ouellette, Gina Kingsbury, Sebastian Bordeleau (Skills Coach), and Perry Pern (Head Coach). Many members of the local press were on hand to cover the event, and enjoy the game at the same time.
General Manager of the Markham Thunder - Chelsea Purcell - so was thrilled with the support shown by our Ancaster community, that we have discussed the possibility of making this type of event annual. Stay tuned!
Thank you to all who attended, and a special thank you to those involved in making this spectacular CWHL game happen!
AAGHA Board of Directors