PA Day Hockey Skills Camp
---
---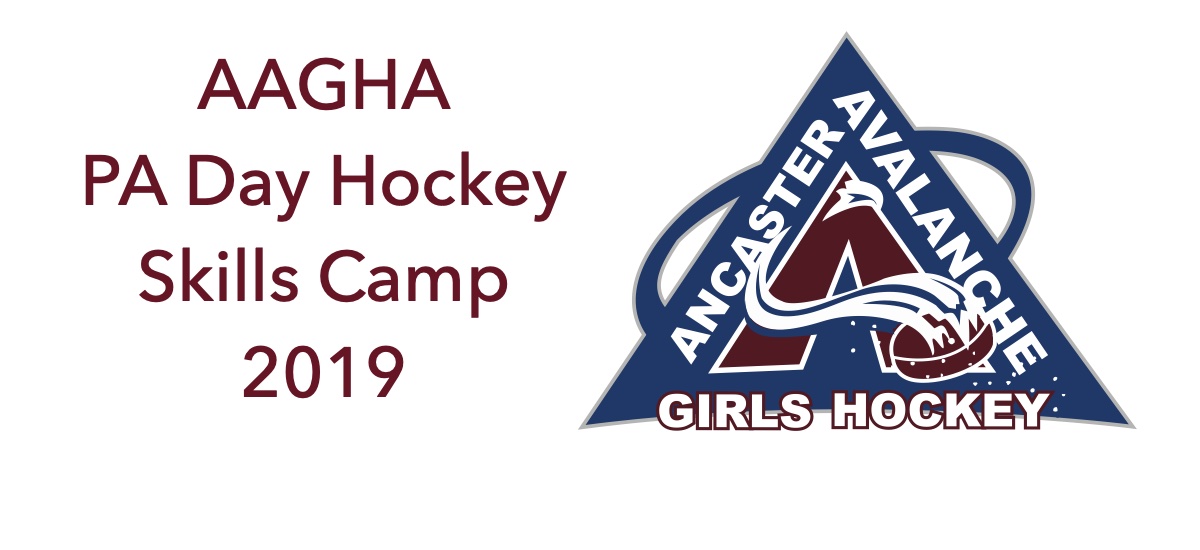 ---
Location: Morgan Firestone Arena
Purpose of Program:
This one day program will focus on the skills of skating, passing, puck control, shooting and combative games. A 30 or 40 minute, 4 on 4 or 3 on 3 session will be included as part of the program. The off-ice program will consist of fitness testing, dry land training, and low organizational games. Come out for a fun day with your friends.

Dates: Friday, November 29, 2019
Time: Daily 8:30 am to 4:30 pm (Supervision may be provided until 5:00 pm upon request)
Cost: $60 per day
Who should come? All AAGHA girls, Novice to Midget age (age groups will be established)
Camp Director & Head Instructor: Bob Waterhouse - Hockey Canada Skills Coach
Each Camper Will Require:
® Hockey duffle bag containing full equipment, hockey stick and road hockey stick;
® A small duffle bag containing: Running Shoes (should be worn to camp) and Lunch (including several snacks), Water Bottle, Sun screen, and weather appropriate clothing. Portions of the program may be outside if weather permits.
Typical Day:

8:30 am

Drop campers off in Atrium

8:30 -9:30am

Meet and Greet

Warm up/stretching/

10:00 - 1100 am

On-Ice Session # 1

11:30 -12:00am

Dry-Land Session # 1

12:00 - 12:30pm

Lunch (Bagged)

12:30 -1:30 pm

Low Organizational Games

2:00 - 3:00 pm

On-Ice Session # 2

3:30 - 4:30 pm

Dry-Land Session # 2

Low Organizational Games

4:30 pm

Parental Pick-up
**
Weather dependent; games of low organization may include touch football, soccer, ball hockey, agility course etc.
Please register early as we anticipate the session will fill up fast. A registration link will be provided on the website.
If you have any questions please don't hesitate to contact Dan Starr at development@ancastergirlshockey.ca
THANK YOU! for making the AAGHA your hockey home.
Dan